To see a list of all news during a specific year: please see the right hand column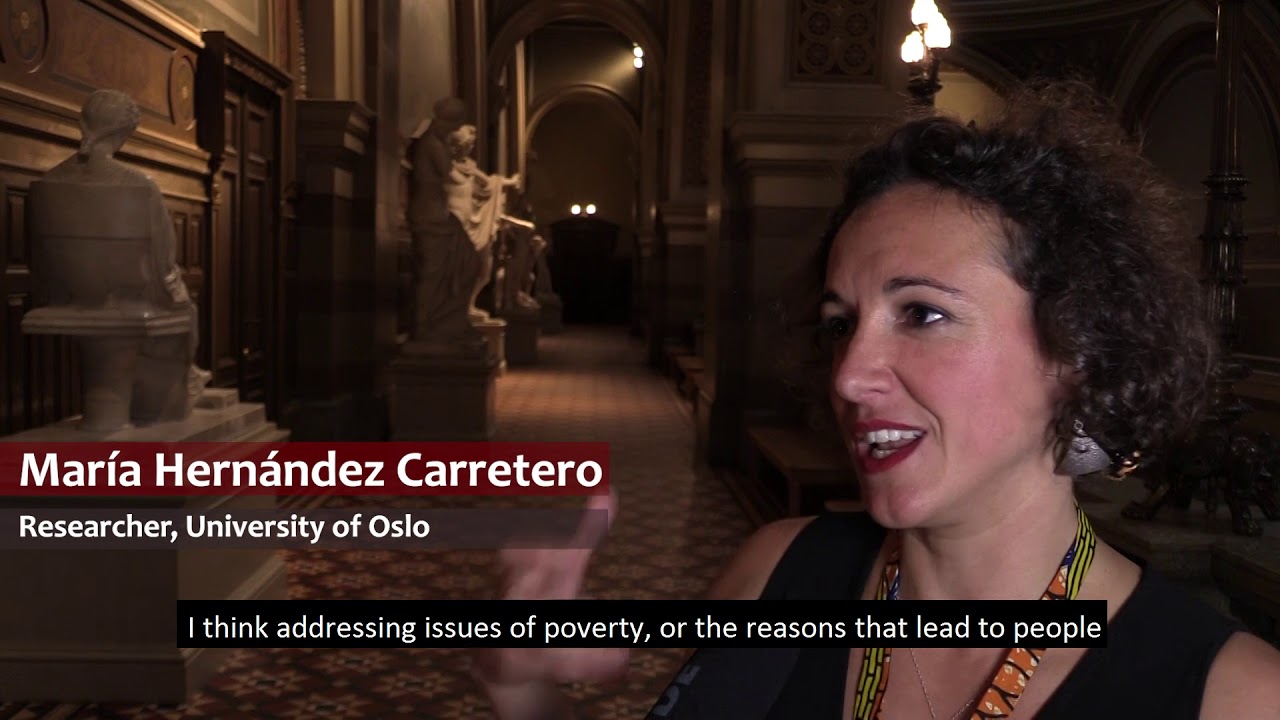 NAD2018. Tens of thousands of refugees and migrants have died in the last few years, during attempts to reach Europe on boats over the Mediterranean or via unsafe overland routes. In December, 193 countries are expected to adopt The Global Compact for Safe...
Policy note. The dependence of many African economies on a few mineral commodities exposes them to a number of risks. Economists George Adu and John Bosco Dramani, give advice on how to break the mineral dependence and promote economic diversification.
Rural development. For an effective transformation of self-sufficient farmers into commercial entrepreneurs, state policies for agricultural development need to adopt a more nuanced image of this diverse group.
Cameroon election. As Cameroon prepared for a presidential election on 7 October, violence continued in the English-speaking Southwest and Northwest regions. In a prophetic article in 1999, Professor Francis Nyamnjoh described how the state system of divide and rule...
Voices from NAD2018. Researchers, experts, activists, journalists and policymakers – they all came to the Nordic Africa Days in Uppsala.
Development. Civic education is key to ensuring a population participates in society. NAI guest researcher Ajali Nguyahambi looks into how development organisations contribute to the notion of citizenship among people in Tanzania.
Birth control. Tanzania's population is growing so fast that the government considers family planning necessary to achieve its economic goals. But legalising abortion is not part of the plan.
NAD2018. The Nordic Africa Days 2018 closed on Friday, having welcomed 260 scholars from more than 40 countries to Uppsala. In the 33 panels, participants discussed perspectives on this year's theme, African Mobilities – reshaping narratives and practices of...
NAD2018. This week, the Nordic Africa Institute welcomes nearly 300 Africanists from all over the world to the Nordic Africa Days, a three-day conference in Uppsala aimed at expanding the discourse on Africa. The 2018 theme is African Mobilities – reshaping...
New NAI-research. Finnish researcher Liisa Laakso starts work at the Nordic Africa Institute in January 2019. She will investigate how the study of political science in African universities impacts political transformations on the continent.
Climate change. Increasing temperatures, more rains and stronger winds – city dwellers in Mozambique have to deal with the effects of climate change.
Equality. Gender laws based on international agreements – rather than local habits – are unlikely to gain recognition in African countries, NAI researcher Prince Osei-Wusu Adjei says.
Regional politics. Africa's two dominant powers Nigeria and South Africa need to have a vision about regional integration in order to strengthen intra-African trade, says Prof Adekeye Adebajo in an interview about the roles of the two African giants.