For more news during 2016 and previous years: please see the right hand column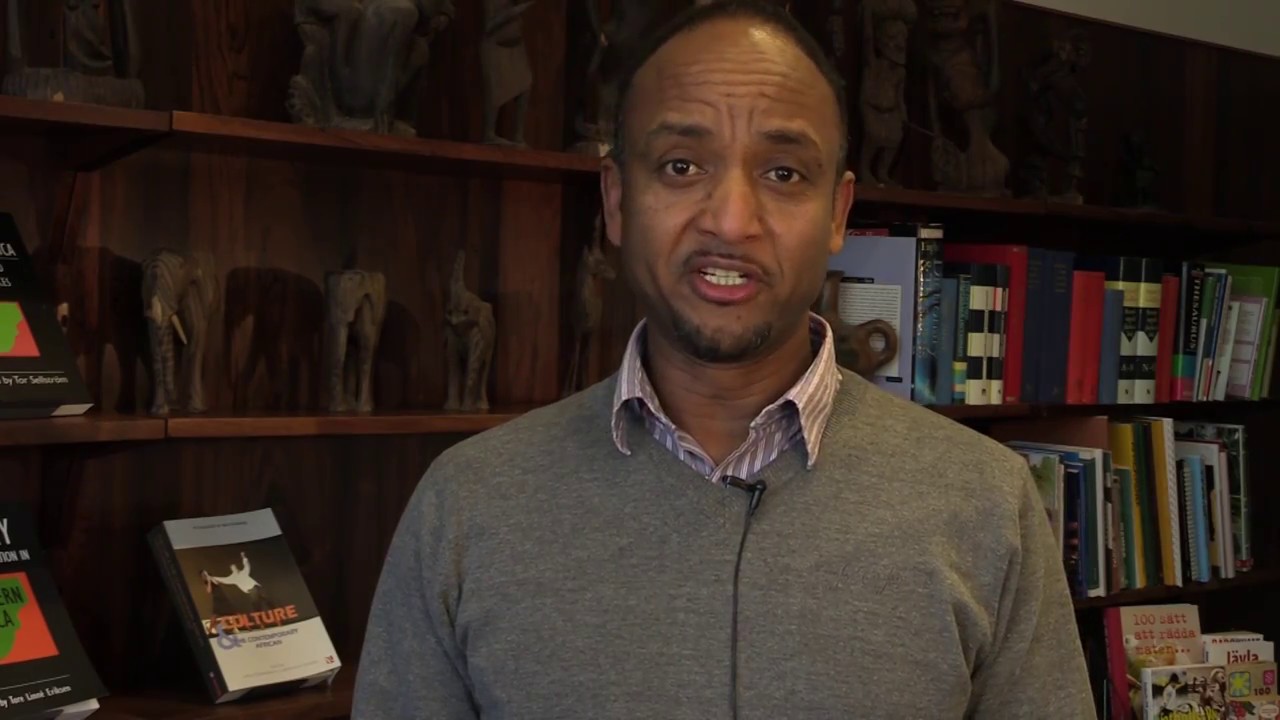 Agriculture. How to make farmers more resilient to the effects of climate change, is what occupies NAI researcher Atakilte Beyene. FILM: MATTIAS SKÖLD
South Africa. Mobs in Pretoria have looted and set on fire houses belonging to immigrants, particularly Nigerians, in a new wave of xenophobic attacks.
Futures studies. By creating alternative scenarios from and for the past, research may find ways to articulate future possibilities. NAI guest researcher Martins Kwazema combines the disciplines of history and futures studies in his work.
Tanzania. Girls and young women from the rural Nyiramba region often move to the nearest city Mwanza. Many end up as sex workers in bars. NAI guest researcher Ludovick Myumbo explores how the girls perceive their own situation and what choices they have made.
Analysis. The world's most extensive humanitarian crises is currently playing out in northeastern Nigeria and around Lake Chad. About three million people have been displaced, seven million are dependent on food aid, half a million children are malnourished and...
Policy advice. Ethiopia should seek to promote a stronger African Union during its two-year term in the United Nations Security Council.
Education. In Zanzibar teachers use problem-based action-research to make schools more accessible for all children, including those with disabilities or learning difficulties. Traditionally, children who were deemed "uneducable" were simply left at home, NAI...
New book. Many view the rapidly growing middle class in Africa as the solution to the continent's political and economic problems. NAI researcher Sirkku Hellsten questions the very concept of the middle class and instead points to an absence of political...
Gambia. The political crisis in the Gambia was resolved with the help of neighbouring countries under the auspices of West African sub-regional body Ecowas in collaboration with the African Union. In the end, this turned out to be a case of 'African solutions...
Nigeria. Protests against President Muhammadu Buhari's government have taken place in some Nigerian cities. Victor Adetula, head of research at NAI, views these developments as a sign of a rising citizens' consciousness. However, he cautions against the...
Peace-building. "Research shows that former warlords need to be included when building peace. However, in some cases they keep playing of fear when running for office", NAI peace and conflict researcher Anders Themnér says.
Migration. Why are people moving from the country to the city in Angola and Mozambique? NAI senior researcher Cristina Udelsmann Rodrigues talks about her work on urban-rural migration. Film: Mattias Sköld
African Union. On Tuesday this week the AU, during the summit in Addis Ababa, decided to admit Morocco's request to regain its membership. Coinciding with the AU summit was a high-level meeting at the Nordic Africa Institute involving the ambassadors of North...